Able2Extract Professional® Full License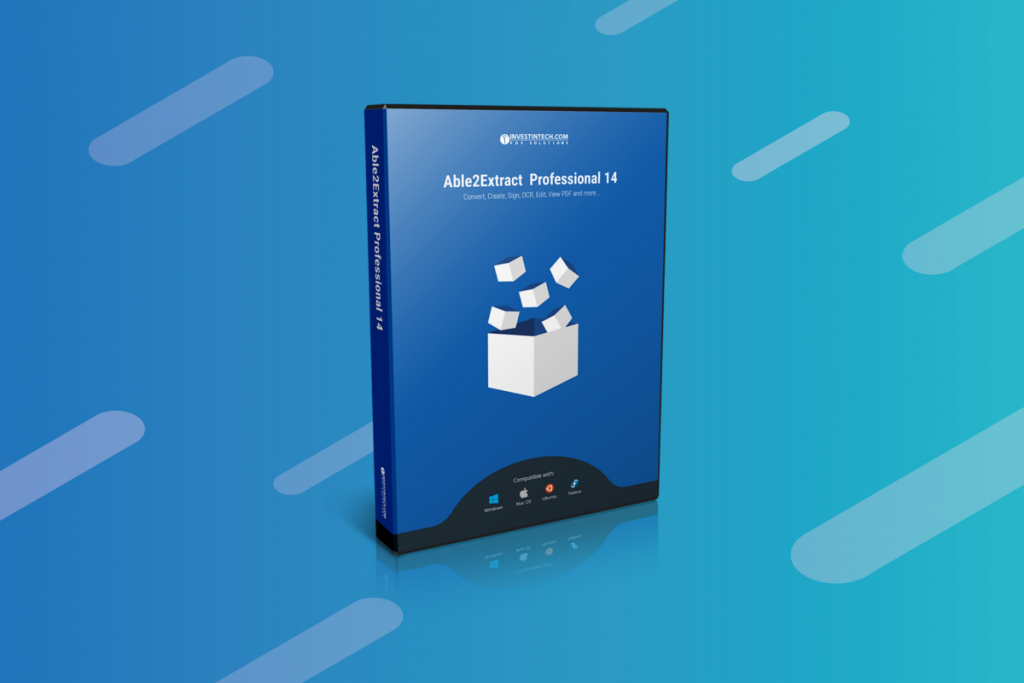 Able2Extract Professional® Full License
Get 20% off Investintech.com's price of Able2Extract when you buy through CadEnhance. This is the full use, lifetime, single-user license.
CadEnhance is an authorized reseller of Able2Extract Professional® by Investintech.com Inc.
sale
Easily convert, edit, OCR, create, and sign your PDF documents.
Converting pages of PDF data sheets to spreadsheets is a great way to get started using CadEnhance PartBuilder to extract pin data. If your company is security conscious, or if you need more control over the PDF conversion process, Able2Extract is a great tool. You can run it locally without uploading files to the cloud.
To learn more about Able2Extract, please visit Investintech.com.
Able2Extract Purchase and Download Process:
Purchase Able2Extract from CadEnhance to receive a 20% discount off Investintech.com's price.

Download Able2Extract for your operating system. Click the corresponding button below to begin the download.
Install. You'll use the Free Trial version until CadEnhance emails your Registration PIN to you.

CadEnhance will email your Able2Extract Registration PIN as soon as possible to the email address you provide during checkout.

Input your Registration PIN to immediately switch the software from the Free Trial Version to the Full Version.

Enjoy your new software!